Is Self-Study Enough to Crack the IIT-JEE?
There are thousands of students who attempt to give the most challenging entrance exams, and these exams are none other than the IIT JEE exams. The one major reason why these exams have only become more competitive over the past few years is because of the fact that there are so many students who want to take up the field of engineering. As a result of this, there are several thousands of online IIT JEE coaching portals offer IIT JEE classes. 
In fact, most students feel that without taking proper IIT JEE coaching there is no way that they can clear the IIT JEE exams in the first attempt. But, is it true to say that all those students who are unable to afford IIT JEE classes can never succeed at clearing the IIT JEE exam? Are these online IIT JEE coaching classes so effective that students can not do without them?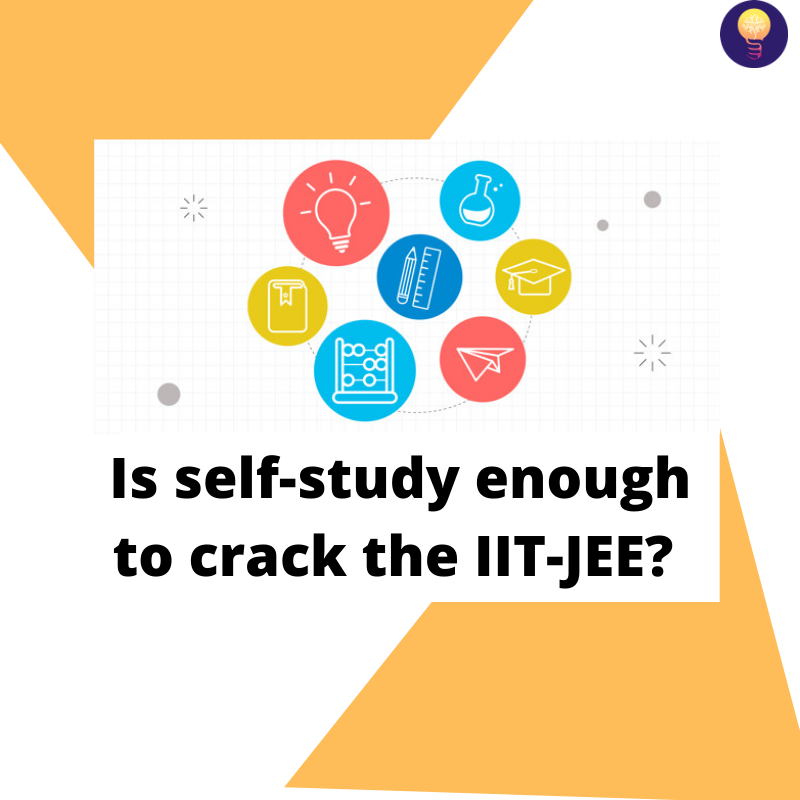 Contrary to the beliefs of most of the students, the truth is actually very different. There are a number of students who attempt and even clear the IIT JEE exams without the assistance of any secondary IIT JEE coaching centers. Right here we will give you a few tips that you can keep in mind while self preparing for the exams. 
An Early Start is a Steady Start

: the one thing most students need to keep in mind is that irrespective of which

online IIT JEE coaching

you enroll for, if you don't start self-study procedures initially itself, it will be of no use. One of the most important ways of preparing for the

IIT JEE

exams is to ensure that you start with the preparations immediately. Don't leave everything to the last minute as this will result in things getting delayed, and there will be only so much that you will be able to do. Understand that preparation is the key at all times. 

Regular classes are equally important

: just because you have secured a spot in the most famous

JEE coaching online,

it does not mean that you can afford to miss the regular classes at school. Most of these portals that offer

 IIT JEE coaching

are in place to offer additional support over and above what the students already get in their schools and colleges. At no point in time can

online IIT JEE coaching

be substituted in place of regular classes.
 Familiarization with the paper type and pattern: one of the best ways to start early with this is to make sure that when you plan your self study routine you make sure that you go through the old  IIT JEE papers. Doing this will give you a complete introspection of the kind of questions that are asked and will also let you know the kind of time that you will get to solve the entire paper. This by far is the most important way in which you can ensure that you have a proper self-study plan in place.
Daily revision and doubt solving

: every study pattern that involves regular and timely revision and doubts solving sessions is assured of being the best. Most of the students feel that the moment they get into

IIT JEE coaching,

it will mean that they won't have to do any hard work themselves. This is a very wrong approach and they need to understand that unless efforts to revise are put in, no additional help will suffice. 

What are your plus and minus points:

  one important aspect of self-study is to make a note of where you stand. When preparing for the

IIT JEE exam

it is natural that there will be several subjects and topics that you will have to work on. Before you decide to be a part of any

online IIT JEE coaching

you first need to analyze what topics and subjects are your strong points and which are the ones in which you need a lot of support. This will help you understand where you need to work more. 
It is important to understand that no matter which JEE coaching online you join, there are ways in which you can make all the difference even on your own. As a student, if you are someone who is taking up the challenge of self-studying for the  IIT JEE exam, then firstly you are doing nothing wrong. Don't let anyone tell you that self-study is not enough to crack the  IIT JEE exam and be determined all throughout the way.  
How does this post make you feel?