Industry Recognition for askIITians : Award by ASSOCHAM-2014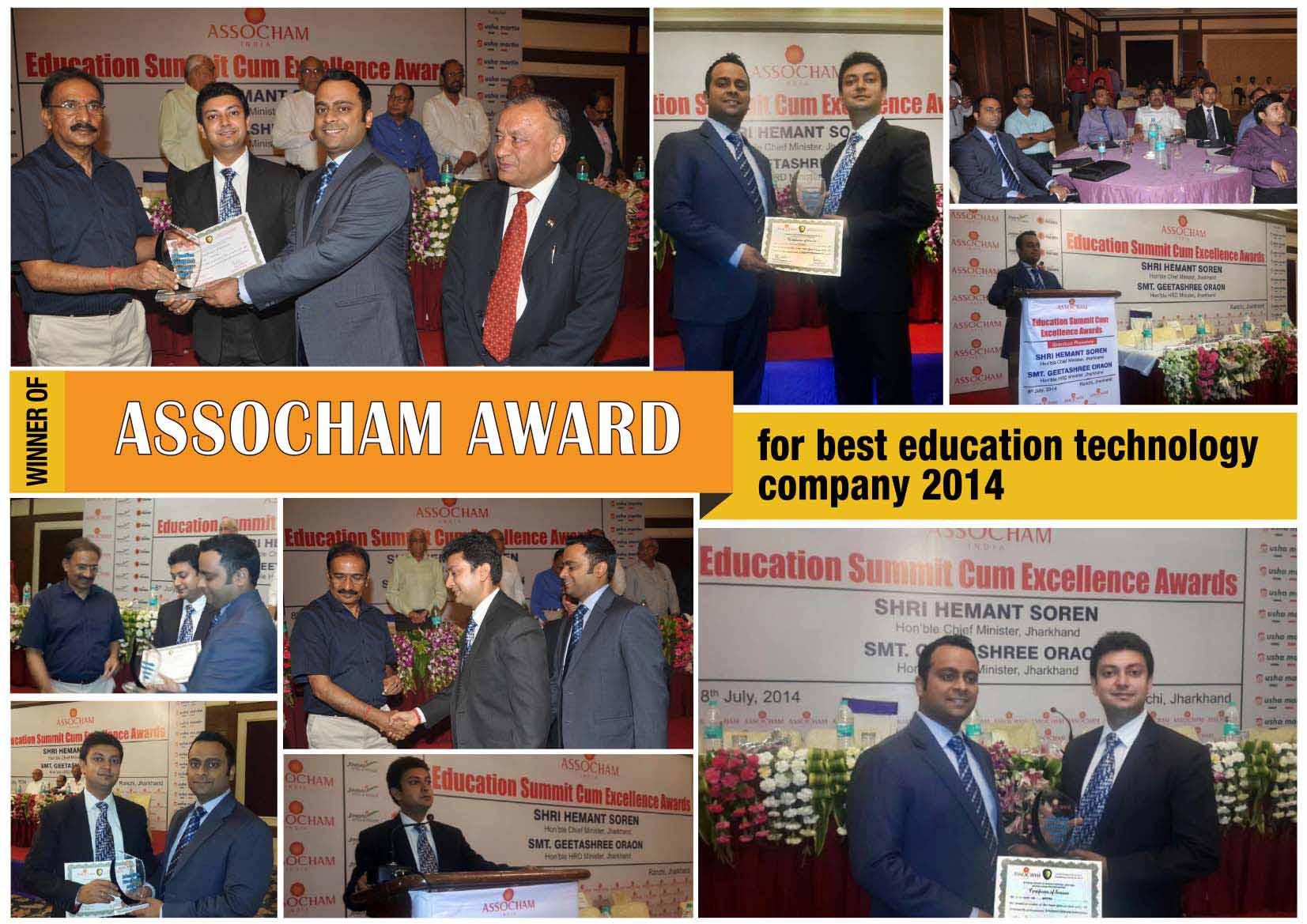 We're proud to announce that TransWeb Educational Services, the parent company of askIITians, is the winner of the National Education Summit and Excellence Award – 2014 for "Best Company using Technology in Education." The award was received by the askIITians' co-Founders and directors, Mr. Aditya Singhal and Mr. Nishant Sinha.
The award has been provided to askIITians for its significant contribution in the field of improving the quality of education, delivery mechanism with emphasis on world class research and innovation. The award is a symbol of recognition of the valuable contribution by TransWeb to online education system.
The National Education Summit and Excellence Award – 2014 was organized by the Associated Chamber of Commerce and Industry of India to celebrate outstanding creative contributions of those who have contributed exceptionally in improving the standard of education, innovation, research and growth in the field of education in the country. The Event was held on 8th of July, 2014 at Hotel Chanakya BNR, Ranchi.
"askIITians is a name synonymous with innovation in the online education industry," said Mr. D.S.Rawat, Secretary General, Assocham. "askIITians has been relentlessly working on providing quality education to its students. It has earned its reputation by effectively catering to the requirements of aspirants of IIT –JEE, AIPMT, AIIMS and school students of all grades. This award is a symbol of recognition for the valuable contribution by Aditya & Nishant and their team who have set a landmark in the Indian Online education industry".
In a conversation about the education landscape today, Aditya said "The greatest problem the youth faces is the low reach of quality faculty and resources to every part of the country. We have bridged this gap by providing a competitive environment of learning online and producing consistently good results every year in JEE Mains, Advanced and other entrance exams".
"We are crossing the national boundaries in terms of quality education and presently serving more than 19000 students across the world including Middle East, US, UK and Australia", added Nishant.
The duo is excited about the future. With continuous trust from students across the country and offshore, they look forward to expanding through study centers in various cities and developing askiitians.com as one stop education and learning portal for students preparing for competitive exams.
How does this post make you feel?