An IITian's Slumdog Millionaire Moment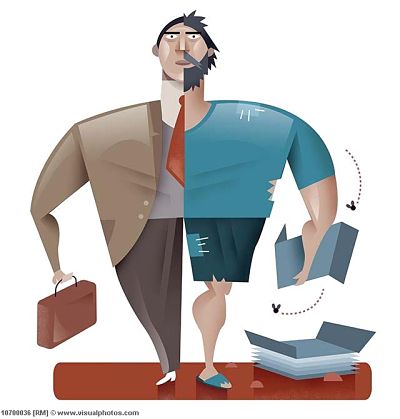 Making a big name in a big alligator-like international corporate firm was no less than a Slumdog Millionaire moment for me. My name is Rajiv Dandodiya whose journey to an incredible success started from a remote village in Rajasthan in India. And this is not the story of my success. This is the story of the success of all those who never give up in life. This is the story of determination lurking in every common man's heart.
My school in Rajasthan was an old torn down shack with just one teacher for a class of over 100 dirty students. Teachers were mostly unavailable. Students would take personal tuitions and prepare for the course on their own to pass exams. I couldn't do even this like my classmates. But, there was one thing that I could do better than my classmates—bargain. I could sell my books at higher price than them to buy cricket balls.
Unsurprisingly, I fared poorly in 12th Boards with just 39%. I still secured 5th rank in a class of 100 students. When I went to seek blessings from my teachers, one of them said, "Einstein Ji, Pair Toh Aise Choo Rahe Ho Jaise Merit Mein Pass Kiye Ho!"
With such remarks and my performance, I gave up the idea of studies further. My family was financially weak too. I decided to help my father in his business         but after a couple of years our family business was shut down as well. Running a business in India during 90's was a big challenge, which only rich people could live up to.
Left with no option, I had to find out a way to support my family. I felt education could help me in my endeavor. I decided to take admission in any B.Sc. Course but again my poor board performance came back to haunt my dreams. Due to my poor percentage in Boards, I faced rejections one after one.
Disappointed with how things were turning up in my life, I asked our bookseller in the village to tell me whether there was any course where my performance in boards would never be considered. He suggested me to apply for IIT-JEE.
This was the first time I heard the term "IIT-JEE".
I borrowed books from him to prepare for IIT-JEE. I began my journey to IIT-JEE with just three books—M.L. Khanna, Gupta & Gupta, and O.P Agarwal.
It was initially hard to study in English but I soon overcame this problem. And in the year 2000—I got through JEE screening. A lot of people made fun of my success too. But my parents and brother stood by my side throughout my journey.
The same year, my brother fell ill of jaundice, which worsened our family's financial condition. However, I didn't lose my hope. I worked harder and harder and harder.
I reappeared for the JEE in the year 2001. Due to some problems in understanding one of the questions, I could secure a rank of 3453. I didn't get the seat in IITs. But this filled me with sheer confidence that I could perform even better in JEE now.
In 2002, I took the JEE once again. I secured a rank of 1758. I was now a student of IIT-Kharagpur studying 5 year dual program in industrial Engineering & Management.
The reactions of the people who used to taunt me had changed. I had left everyone behind from my small village in Rajasthan.
I started facing problems again due to my poor performance in Boards during final year in IIT-Kharagpur. I couldn't get a job during any placement spree at IIT-Kharagpur.       Most jobs demanded students with over 60% in their boards. However, I was still determined and highly motivated to achieve success in my life. I applied for internship at IIT-Bombay and at RDSO, Lucknow. My application was accepted.
My project for RDSO eventually became my basis for B.Tech and M.Tech Project which was awarded the best project the same year.
I soon got a job offer from Force Motors, Pune. I was picked up from an ocean of 1000 candidates for the company's management cadre. However, I did not settle for just this. I worked hard and earnd PhD from Lulea University in Sweden in just 3.5 years. I and my team were given an award by the Swedish Center of Maintenance Management for our research that was needed to complete my PhD. Our research helped mining industries saving costs.
I am currently working with Copenhagen, Denmark as its Assistant General Manager. And I still feel that everyone in life can achieve anything with sheer determination right guidance.
Life tests you every time but people with enough courage to never give up win. You must not ignore the importance of learning and observing things around you because you don't know when life knocks at your door.
This post was published by Nishant Sinha, co-founder of askIITians.
How does this post make you feel?