IITians Improving India
The concept of entrepreneurship encompasses undertaking risk for the motive of earning profit. Every year numerous people try out their luck by initiating various start-ups but only a few are able to be successful. After bagging the IITian tag or grabbing tags from various elite institutes, certain students with a fire of reaching great heights in life initiate their enterprise not only with an aim of earning accolades for themselves but also with a desire to serve the society. IITs are known to have produced various eminent names that have been extremely successful entrepreneurs and have set examples for others too that one just needs to have the fire of achieving his goal and success will surely follow!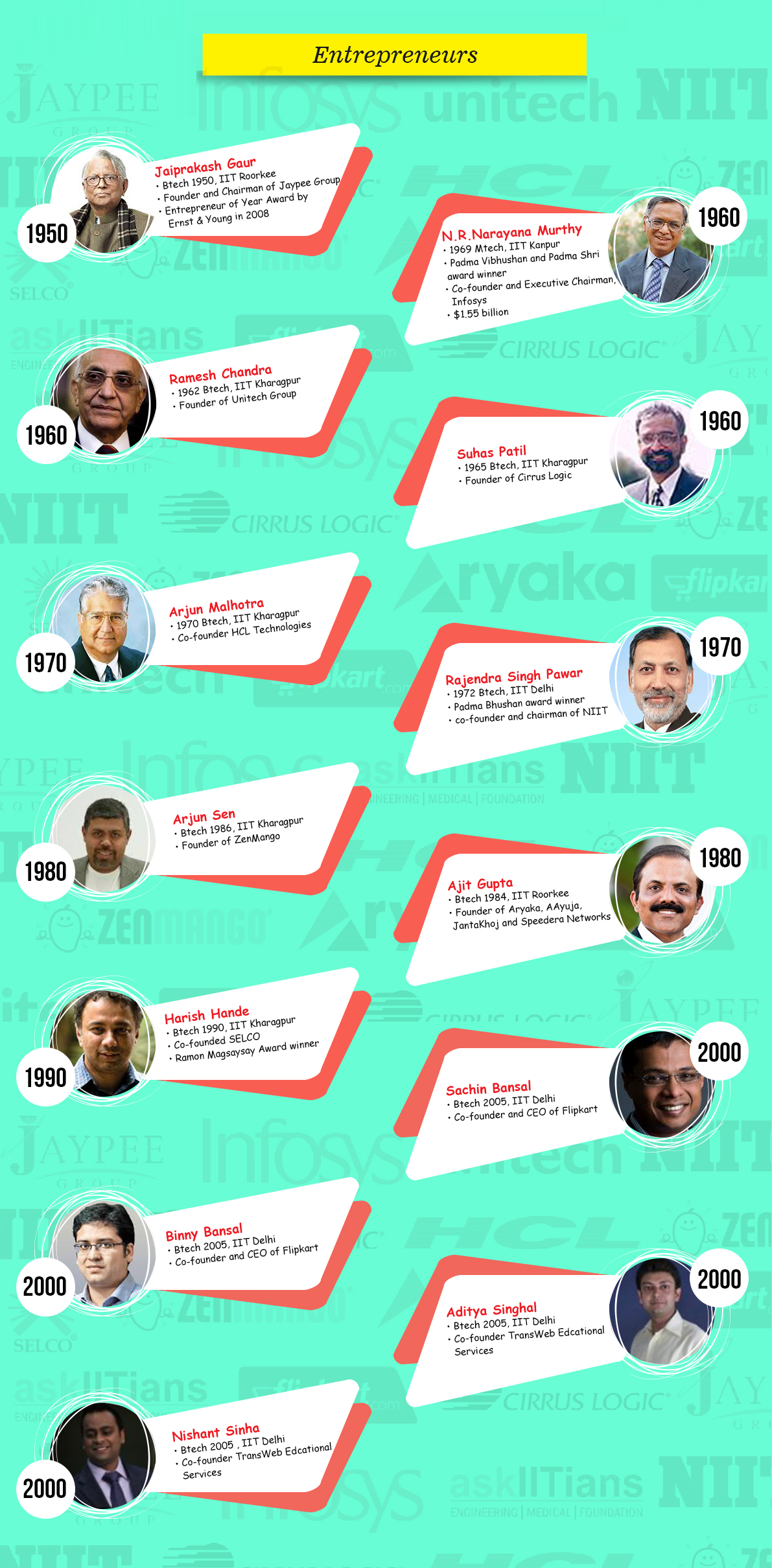 How does this post make you feel?