IIT-Madras Receives 906 Placement Offers in the First Placement Season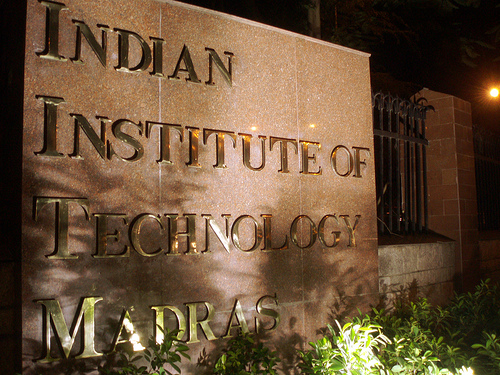 In the first phase of placement season at IIT-Madras, 231 companies that visited the campus made 906 offers to students out of which 786 students were placed. According to official reports, the number of jobs secured by students at IIT-Madras this placement season is more than half the number of eligible IIT-Madras students.
$ 210,000 has been offered to a student, which is the highest package reported so far in the campus.
In this placement season at IIT-Madras, which lasted for more than a month from December 1st, 2013 to January 16th, 2014, 1,426 students registered for in placement. The number of students securing jobs is 55.12%.
8 students received offers more than $ 125,000 while 35 students received offers more than Rs. 20 lakh per annum. However, the highest domestic package was Rs. 48, 68, 000 is per annum.
During the placement season, Cognizant Technology Solutions made 27 offers and Samsung Research India made 18 offers.
Students from the mechanical department received most numbers of offers while students from computer science department had the highest percentage of students placed (90%).
"The modified placement strategy of inviting the companies offering international placements in the graveyard session on November 30 and December 1 last year worked well for the institute's students. The weeks that followed kept the mood upbeat and the students' placements (in terms of numbers) have been very encouraging," Lt Col Jayakumar, deputy registrar of students and placements at IIT-Madras, said.
"The campus placement season has always been exciting on our campus. This year was no different. The students are happy with the way the placements went this year. Each one of our students who walks into the campus comes with a dream and we are charged with the responsibility of directing their energies towards the fulfillment of this dream," Bhaskar Ramamurthi, IIT-Madras director, was quoted as saying.
The second phase of placement has started on January 16th, 2014.
This post was contributed by Alok kumar Singh, askiitians expert
How does this post make you feel?