IIT-Bombay 64 batch announces "FundasClear scholarship" Scheme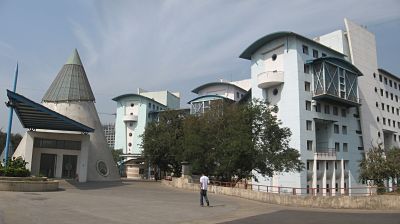 The first 1964 IIT-Bombay batch through IIT-JEE celebrated its Golden Jubilee reunion on Thursday amid fun and frolic. Alumni settled in India and abroad turned up for this Golden Jubilee Celebration in a large number.
"Of the 100 alumni of the class of 1964, nearly 40 were on campus with their families and guests to take part in this reunion. In addition to getting reacquainted with each other after a hiatus of 50 years, the reunion featured networking, knowledge-sharing and thought leadership in various areas," said professor H S Pandalai, deputy director, IIT-B.
FundasClear Scholarship Fund, a scholarship scheme by this 1964 batch was also announced during the event. Under this scheme, needy but deserving candidates at IIT-Bombay will get a one-time aid of Rs 50,000 to buy a computer, software, or any other equipment.
"Such initiatives help promote higher education among the less privileged," said Anil Kakodar, chairman, Board of Governors, IIT-B.
The scholarship aid will be managed by the institute's scholarship committee.
How does this post make you feel?