An IIT alumni's message of life to the Gen-next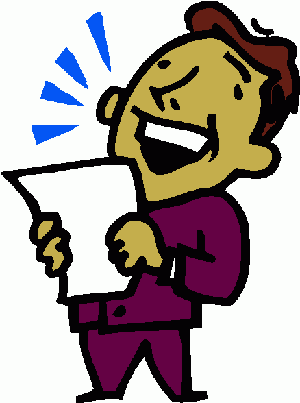 There is a speaker in everyone, and when someone reaches an age of 50 like me, the speaker tries to come out every now and then to shout out at the world all the experiences you had in the journey till now.
Being an IITian achieving the success is not a tough part but the tough part is to retain that success. Many reach at a peak and create history, and are invited to the convocations and other ceremonies as speaker. I'm also successful, but not that to be invited for a convocation as a speaker. But I too have experiences to share, which can be life changing more many.
I take you back in time, starting the talk from the best phase of life, youth. So many thoughts hit the mind at this period and of all you try to convert at least a few into reality. Many youngsters find it a tough phase, with many reasons responsible for it. I just have only one thing for such youngsters, always ask yourself, 'Am I anxious??' If the answer comes out to be 'Yes' then again ask yourself, 'Why?' 'What is that makes you so much anxious?' Find out the answers and try to sort the anxiety within yourself.
Solve every problem that goes in your mind. Always remember, money is not everything and neither the materialistic achievements which will last forever. It's the people around you and the relationships you have will make a difference to you, if not today, may be in the time to come. But this doesn't mean, you should ignore the importance of money. Money can't buy you sleep but surely if you want to sleep, it can buy you a cozy bed. Keep some part of the money in safe which can help you later.
Always have an independent thinking and try to bring that in your actions as well. Keep your self-respect alive, always. In the journey of life, you shall meet many people and may also loose many, as it is never possible to retain relationships permanently, except with a few very close ones. May also happen that some of your closed ones betray you but always remember life goes on, it never stops. As they say 'show must go on', I prefer saying, 'the show will always go on, with you or without you‼' So there is no point of stopping, and keep on moving with the flow of life.
You may experience ruthless and the cruelest ones but then you may also find some of the noble souls too. Do not get misdirected by the sort of people you meet and make an assumption of anything. You are also a human being who needs love and also needs to love someone. Love elevates your life and adds meaning to it. Help others and help your loved ones too, because they are the ones who will be with you when you need someone.
Do not consume alcohol too much, have a balanced life and take care of our body. Be generous and have fun. Many a time it happens that people who get too much involved in their work and making money that after a span of time passes, they regret to have the absence of that 'fun' element in their lives. Never compare your life with anyone else's, you are not them and so it's never possible to have their life, and why to regret about that? Take control of your own life and get involved in it so much that you never have that much of time to read or write or even to listen any crap for a long. Life is short, why to waste time?
How does this post make you feel?