HRD Ministry Denies another Term to Two IIT Directors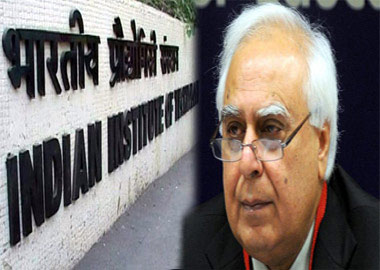 IIT-Bhubaneswar director, Madhusudan Chakraborty, and IIT-Patna director, Anil K. Bhowmick, have been denied another term in IITs by the HRD ministry. There are 6 IIT directors, including Mr. Chakraborty and Mr. Bhowmick, whose applications for another term were being reviewed by the ministry.
Their term ends in June 2014.
Mr. Chakraborty was denied another term on the ground of overdrawn travelling allowance by the ministry. His actions as an IIT-Bhubaneswar director have been put under scanner for several irregularities in recruitment, purchase of equipment, and fraud etc.
"Mr. Bhowmick was not clear from vigilance angle as regular departmental action for major penalty is underway against him," said the ministry. "Bhowmick, as dean of Sponsored Research and Industrial Consultancy of IIT-Kharagpur, had outsourced the work given to the institute by Coal India Limited despite clear condition that all documents received from CIL for study will be treated as confidential and not to be divulged to any third party without the approval of CIL."
The ministry has also charged IIT-Patna director of maintaining a close association with M/s TCG and making regular payments to it.
Devang V Khakhar, IIT-Bombay; Sudhir K Jain, IIT-Gandhinagar; IUB Desai, IIT-Hyderabad, and M K Surappa, IIT-Ropar have no vigilance case pending against them. The ministry has allowed another term these four IIT directors.
This post was contributed by Monika Rai, askiitians expert
How does this post make you feel?