A glimpse of the top 10 colleges for Tech CEOs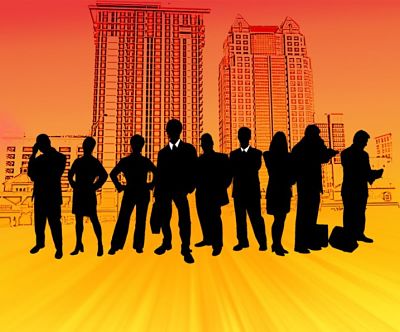 A bulk of the top technology companies in India are being managed by the graduates from various elite institutes. Though, it is an accepted fact that the technology companies may result from anywhere but the figures have been quite affirmative for graduates from top-notch institutes and that too the engineering and the IT domains. Huge numbers of investors generally prefer the companies with CEOs and founders having fertile accomplishments. In India, it is equivalent to being a thorough, top-notch professional throughout life.
The results of a study conducted on uncovering the colleges generating a majority of tech CEOs have been quite appalling. While the IITians have generated 25 million plus jobs worldwide, what is alarming is that none of the NIT appears in the top 10 ranks. This clearly shows that the NITs are on a bumpy ride to achieve that level of producing tycoons. We list here the top 10 Engineering colleges for Tech CEOs. The list includes only the corporates with more than 10 employees and at least 1 year of existence:
Some of the elite role models of this institute include Sachin Bansal, Vinod Khosla, Rohit Bansal, Deepinder Goyal and Pranay Chulet. It has various rewarding stories to its credit like Flipkart, Sun Microsystems, Snapdeal, Zomato, Quikr
Eminent pass outs of this institute include Phanindra Sama, Raju Reddy, Richa Kar, Sabeer Bhatia. RedBus, Sierra Atlantic, Zivame, Gharpay, Exotel, Hotmail, Kony are some of the lucrative works of the alumni of this institute.
Some of the renowned names like Bhavish Aggarwal, Rahul Yadav, Kashyap Dalal are all associated with this premier institute and their famous ventures include OlaCabs, Housing, Pulse, iRunway, inkfruit.
The institute has various prominent alumni like Naveen Tewari, Ambarish Gupta, Aloke Bajpai, Manu Agarwal,Ya Narayan Murthy who are known for their ventures including inMobi, Knowlarity, ixigo, Naaptol.
Sharat Potharaju is one eminent name associated with this institute and the related success stories include MobStac, Ezetap.
InfoGROUP, Capillary Technologies and SELCO are the eminent ventures and the associated renowned names include Vinod Gupta, Aneesh Reddy, Harish Hande, Aniruddha Sharma.
Indian Institute of Technology, Roorkee
Celebrated names like Narendra Patni, Vinita Gupta are associated with this institute and their endeavors include Patni Computer Systems, Digital Link Corporation.
Indian Institute of Science, Bangalore
Dr. Kumar N Sivarajan and Prof. Vijay Chandru are some of the notable alumni and the success stories include Tejas Networks, Simputer.
Delhi College of Engineering
Role Models include Supam Maheshwari, Praveen Sinha, Paras Chopra, Vijay Shekhar Sharma and the related famous ventures are Firstcry, Jabong, Paytm, Wingify, Grapevineindia, One97
Soma of the famous alumni of this high-end institute are Sanjay Nayak, Abhishek Sinha, Sudhir Trehan and their ventures include Tejas Networks, Eko India, Lenskart, Crompton Greaves.
Other than these distinguished names some other established names include Arjun Malhotra (Co-founder HCL), Infosys, Shiv Nadar, Suhas patil and arun sarin, zenmango.com, Narendra Khatri, CEO of Insubut Inc.from BITS Pilani, Farms and farmers, P2 power solutions, buyhatke etc. Various emerging successful ventures include betaglide, news in short, vozeal, ecozen and intugein.
How does this post make you feel?