Get all JEE-Main 2014 Solutions and Also Predict Your Rank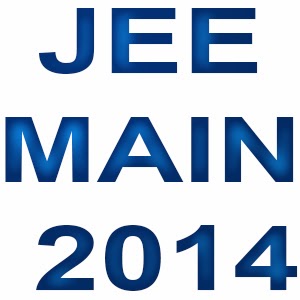 askIITians has recently published JEE-Main 2014 solutions on its website to help students evaluate their performance in the examination accurately. It will also help them determine their rank in the examination.
The purpose of releasing JEE-Main 2014 by askIITians is to help students plan their future in advance effectively.JEE-Main 2014 Solutions has been published along with the Answer-Key. Both have been authored by an inhouse team of ex-IITians of the company with years of experience in the field of IIT-Coaching.
All JEE-Main 2014 candidates can have easy access to JEE-Main 2014 Solutions and Answer-Key from anywhere in the country.
"We have a dedicated faculty of ex-IITians which was involved in the process of drafting JEE Main 2014 Solutions. We had adopted a three phase process to ensure the accuracy of solutions. The first phase involved subject experts who solved problems of each subject. After the preparation of easy-to-understand solutions in a few simple steps, a review was done in the second phase. The final phase involved peer review, where experts reviewed each other's work," said Nishant Sinha, co-founder of askIITians.
askIITians has also introduced Rank Predictor on its website, which will allow students to predict their rankings in the examination.
"We have developed Rank Predictor after taking into consideration students' anxiousness about their ranking. It was developed after rigorous statistical modeling and testing by our team. To increase the accuracy of our tool, we did an extensive field testing exercise across various examinations", Aditya Singhal, co-founder of askIITians, said.
How does this post make you feel?