Eye in the sky: Army eyeing IIT-made UAV for border patrolling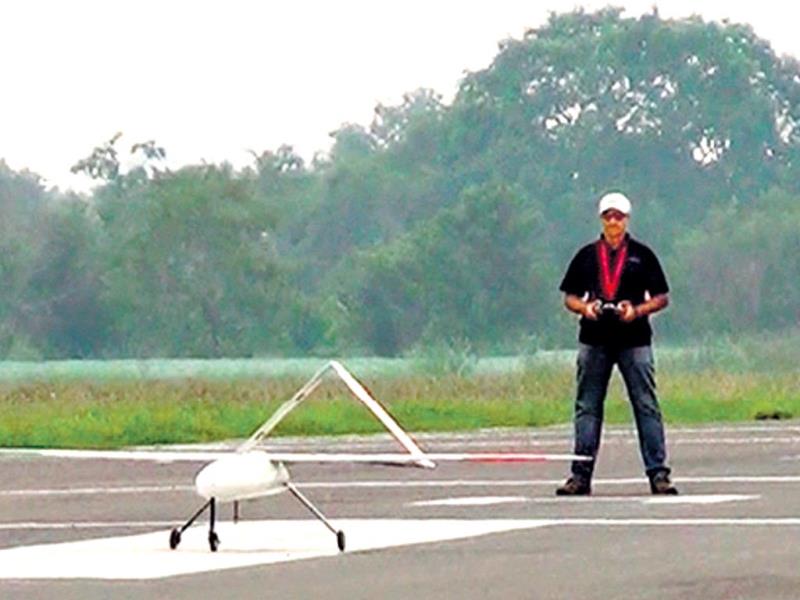 UAV, unmanned aerial vehicle has been developed by the IIT- Kanpur researchers. This is the first creation of a long- endurance and low altitude aerial vehicle, which is perfect for almost all types of services, starting from crowd and traffic monitoring to patrolling on the border. This unbelievable creation is named P1 and it is commanded using a computer pilot fixed on the ground. This aircraft can fly swiftly for 10 hours or even more at a stretch. It can fly at an altitude of say around 5,000ft and the operating radius is 150km.
Dr. Deepu Philip, co-principal investigator, stated to the HT that the aircraft can not only carry out military and civilian applications, but also execute a number of environmental sensors, including Chromium sensors. It can be used to measure the pollution level of the Ganges.
On 14th of August the first trial of UAV has been executed and it is witnessed as the perfect system for pollution and crop surveillance, highway patrolling as well as crowd and traffic monitoring. The military forces have also expressed their eagerness to test this amazing creation of the IIT Kanpur researchers.
In January 2014 this project was started, it was funded by the Prabhu Goel foundation and IIT Kanpur jointly. The whole concept as well as the system was created on the basis of the systems engineering approach in order to fulfil the required specification and meet the target of Low Altitude Long Endurance. According to the statement given by Philip, the aircraft reached the altitude of 1,000 feet during the test flights at the Kanpur institution.
The collaboration of the Aurora Integrated Systems, Bangalore and IIT Kanpur has been witnessed in the manufacturing and testing of this system. The UAV promotes entrepreneurial ecosystem through the synergy between the academic institutions and various start-up firms.
How does this post make you feel?