No Empty Promises This Election Season—IIT and IIM Alumni Create Platform for Social Media Debates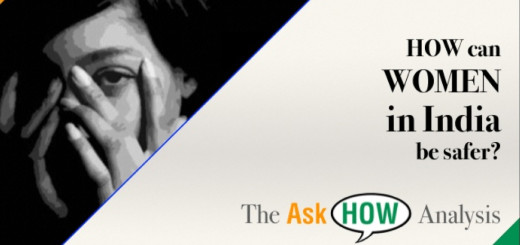 This current election season in India is in full swing and all prime ministerial candidates of 2014 are leaving no stones unturned to woo the people of India. They all look well prepared with their speeches and mind-boggling promises. But this time around, people are not taking any shit!
Empty promises during an election season are common. But what if you can keep a check on those promises yourself? What if you can make sure that the promises made by ministers are well-kept?
Touted to be one of the most revolutionary election seasons of all time in India, this year is going to be the year of 'no empty promises'.
43 year old Yogesh Upadhyaya, an IIT-alumnus, has created askhowindia.org.s in association with other alumni of IITs and IIMs.Updated every Monday, askhowindia.org.s allows any user to actively participate in social media debates after reading easily understandable 'info capsules' on the website.
There are several info capsules on the website such as 'How can the Justice System be faster?', 'How Can India Create More Jobs', 'How can Women in India be Safer', and the most recently added 'Who Will Address My Citizen's Issues?'
After completing a course in Singularity University in Silicon Valley, Yogesh Upadhyaya was overwhelmed with the way technology was changing the face of the modern world.
"It takes as much effort to run a start-up with a small aim as a big one. What's bigger than trying to improve the quality of debate at the national level?" Upadhyaya said.
Parlimentary Research Service also had a lot of impact on Upadhyaya where he served as the member of the Board of Directors.
"At PRS, they analyze issues, local and global, surrounding every bill that is introduced in Parliament, and produce a concise report that is mailed out to all MPs. The underlying idea is to improve the quality of debate in Lok Sabha. This is what I wanted to achieve with AskHOW India, which I first named Common Minimum Request, because it was about the "minimum" things we need to live," added Upadhyaya.
Navin Boricha, a part of the AskHow India team, suggested the name for the website.
Upadhyaya had co-founded a software company, which was sold out in the year 2010. The company made products for the financial services industry. A lover of books and plays, he is also into improving theater.
"I got into it after reading one of those Malcolm Gladwell-type books. You go on stage. You don't know how it's going to turn out. That's just what it's like to be an entrepreneur. You know your objective, but how do you execute it? You have to listen to the market and keep changing your plan," he said.
Yogesh Upadhyaya is currently occupied with his revolutionary social media debate venture. This social media platform for debate is going in full swing until the elections are over.
"Of course there is a good chance of failure. But that is another thing Singularity University has taught me, that there is nothing negative about failure. That does not mean that I don't feel like Don Quixote once in a while," said Upadhyaya.
This post was published by Rakesh Singh, The product head at askIITians and an IIT- Delhi and IIM-Kozhikode alumni.
How does this post make you feel?