Contribution of IITians and NITians in #Mangalyan!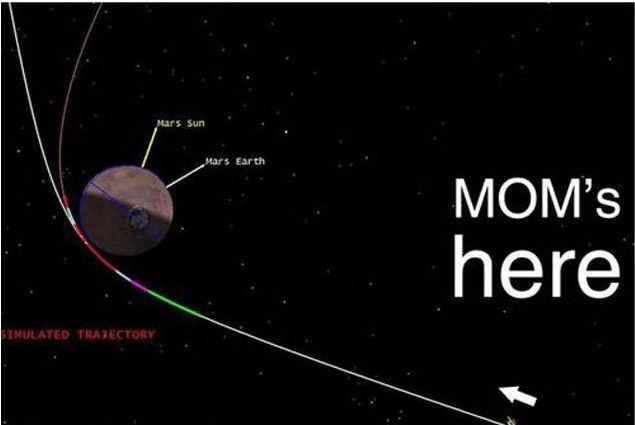 ISRO is undoubtedly one of the major space research organizations across the world but when it comes to the employees at ISRO, hardly 2% of its total engineers are from IITs and NITs, according to the details gathered through a recently drawn RTI.
The satellite launch and several other space exploration programs run by ISRO have become much commercial and it is possible that ISRO might seek fresh brains from these premier technological institutes. "The trend has never been such and the interest of students passing out from these institutions have never been in ISRO and several other sectors such as railways and roadways" as quoted by the V Adimurthy, senior advisor, Vikram Sarabhai Space Centre who himself is an alumnus of IIT-Kanpur.
Adimurthy also said that "ISRO's recruitment system doesn't differentiate between students passing out from an IIT or any other institutions, we only seek the fundamental strength of the candidate irrespective of his/her institution. We rather look for candidates from different institutions as it helps us in forming our team better.
According to K Radhakrishnan, chairman, ISRO, "There is always a trend of having toppers and some of the finest candidates as our applicants, since the inauguration of IISST (Indian Institute of Space Science and Technology) in 2007. We are having some brilliant students, which I am sure would become great scientists in the time to come"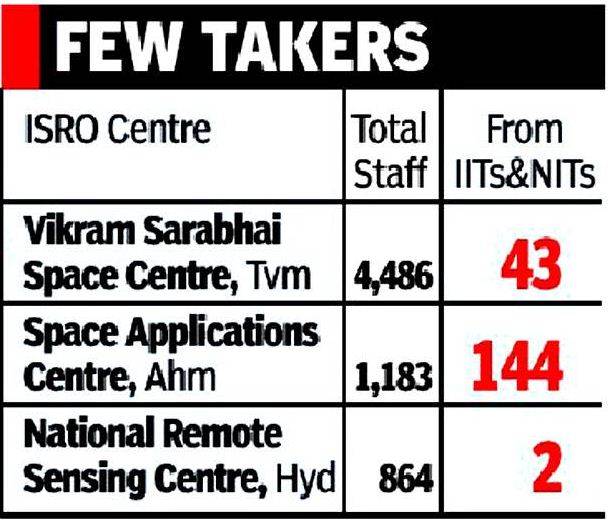 "With the collaborative approach of research with that of ISRO and colleges other than the NITs and IITs has broaden the way for the students aiming to have a career at ISRO" as quoted by dean, planning and development, SASTRA University, Vaidhyasubramaniam S who himself is a electronics and communication graduate from the SASTRA University and was a part of the recent Mars Orbiter Mission.
Institutions agree to the point that most of the NITians and IITians seek great pay jobs in the top notch MNS abroad. "Having a high salaried job at any of the biggest MNC brands abroad has become the priority of most of the students" said one of the senior academician of a deemed university. The change is on its way and soon the scenario shall change, as feels the former chairman of ISRO, U R Rao.
Some of these achievements such as the Mars Orbiter Mission can attract several graduates to create their career at ISRO. All you need is the passion toward the work in ISRO, and it is the reason hardly anyone that joins ISRO leave their job and joins any other organization.
Image Courtesy:TOI
How does this post make you feel?