Class 10 CBSE results Notification !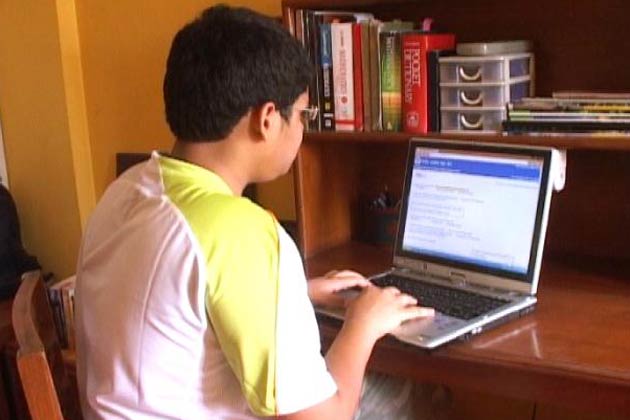 The big thing for the Class 10th students has finished and the students can relax for a while. They are done with the much-hypedClass 10th board exams finally. But the tension is yet not over as the class 10 CBSE result 2014is still awaited. As per the trend of previous years, it can come out anytime after the mid of May 2014. Though no formal announcement has been made in this regard, but according to the experts, the third week of May is the highly likely time to expect the results of CBSE 10th class 2014.
The CBSE class X results 2014would be put up on the official CBSE website, cbse.nic.in, as soon as they are declared.Apart from the website, students can also get to know of their results via the telephone service or the SMS service facilitated by the CBSE like every year. These services are given by CBSE in collaboration wit the National Informatics Center, department of information technology, Ministry of communication and Information technology, Government of India. The former body helps CBSE to provide error free and instant access of the results to the students.
The exams for CBSE board class 10th began on March 1,2014 and went on till March 19, 2014. There was no delay experienced in the exams contrary to what happened in the case of class 12th exams because of the Lok Sabha elections. This is one more reason because of which the CBSE 10th results are expected to be out on time.
According to the reports a large number of students gave the class 10th exams this year. 13. 26 lakh students have taken their board exams this year, which is 5.5% higher than last year's number of 12.59 lakh students. Out of the total number, 7.29 lakh students sat for the regular school based board exams, whereas 5.96 lakh students took their exams as private candidates. The increased number of the students is because of the increased number of schools affiliated under CBSE as compared to the last year.
CBSE is the board, which affiliates all the Kendriya Vidyalayas, Jawahar Navodaya Vidyalayas, the private schools and many of the schools approved by central government of India. Apart from conducting the secondary school and higher secondary school examinations, CBSE also conducts Pre Medical Test and Joint Entrance exams for the Medical and engineering aspirants, along with other exams for higher professional studies.
How does this post make you feel?