Cheated in Class X, jailed 15 years later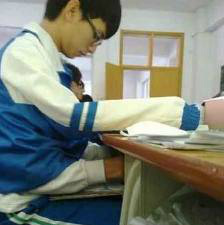 New Delhi: In 1998, Asif asked another boy to impersonate him the Social Science paper in Class X board exams conducted by CBSE at Sarvodaya Bal Vidyalaya, Kailash Nagar. The boy was caught writing his test and the case was forwarded to the Juvenile Justice Board (JJB).Since last 15 years, Asif and his co-accused has been facing court trials. Finally, Asif has been convicted and sentenced to three years' imprisonment for cheating, forgery and criminal conspiracy.
Asif's co-accused has also been found guilty in the case but the sentence against him has not been pronounced yet as he was a 'juvenile' at the time of offence. The court has forwarded its findings to the JJB for appropriate orders.
Asif appealed to be released on probation on the grounds that his case has been pending since long and he now has a wife and three kids to look after. But the relief was denied to him. He was however successful in receiving bail till December 6, 2013.
During the investigation of the case, handwriting experts were contacted and they confirmed that the social science answer sheet was written by the juvenile and not Asif. Vice Principal and one of the invigilators also deposed in the court that the picture affixed on the hall ticket did not match with other documents of Asif.
How does this post make you feel?