CBSE revises Board Exam Date sheet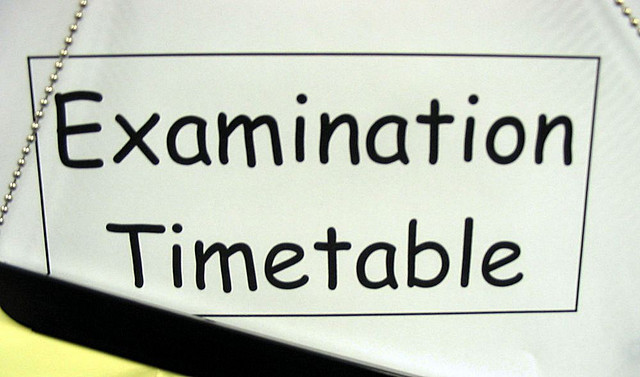 Central Board of Secondary Education, commonly known as CBSE had released the date sheet some time back for the board exams of class X and Class XII for the session 2014- 2015, however certain changes have been made to the date sheet by the board and have been notified on the official CBSE website. Change of date sheet for board classes has become a regular feature every year. As per sources, the changes have been made to class XII date sheet and the class X date sheet remains same as of now. Students appearing for subjects listed below will be affected by the change, other subjects remain unaffected.
Subject                                                                 New Date
Psychology (Code 037)                                   20th April, 2015
Painting (Code 049)                                         18th April, 2015
Sculpture (Code 051)                                      18th April, 2015
Graphics (Code 050)                                       18th April, 2015
APP/ Commercial Art (Code 052)                18th April, 2015
The class XII board exams will commence from 2nd of March, 2015 with English subject and the last exam (Psychology) is scheduled for 20th April, 2015. Keeping students interest as a priority and in order to avoid any possible clash between the board exams and JEE (Main), the examination date for JEE (Main) has been scheduled for 10th and 11th of April, 2015. Clash of dates of JEE (Main) and Board exam would have resulted in serious attendance shortage at the JEE (Main) centres, so the same has been dodged well in time. All the best to all the students set to take the board exams!
How does this post make you feel?