BITSian Sarathbabu, son of an idli-seller, launched Foodking Catering Service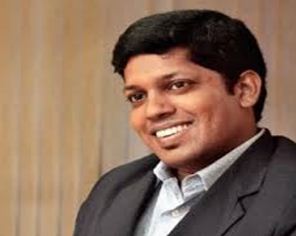 New Delhi: Sarathbabu's life is an inspiration for many. 27-year old Sarathbabu was born and brought up at a slum in Madipakkam in Chennai. He was one of the five siblings. His mother worked three jobs to make the ends meet. She would sell idlis in the morning, worked for the mid-day meal scheme in one of the government schools of Tamil Nadu, and taught at adult education programme of the Indian government in the evening.
The difficulties did not cow down Sarathbabu. They only managed to inspire him to be a topper, which got him admission to the Birla Institute of Technology and Science, Pilani (BITS Pilani). He paid the fees of his first semester with the money his elder sister had raised after pawning her jewellery. He managed to get scholarship to take care of the tuition fees from the second semester onwards but still had to take debts to pay hostel fees and food.
When he graduated from BITS Pilani, he worked at Polaris for 30 months and paid off all his debts. He cracked CAT in his third attempt and got admission into IIM Ahmedabad (IIM-A), where he again got a scholarship to see him through.
At IIM-A, Sarathbabu was elected the mess secretary in the second year. After he passed out, he gave up several lucrative job offers to start Foodking Catering Services Pvt Ltd., which was inspired his mother's food business. Sarathbabu wanted to be an entrepreneur because wanted to give jobs to more and more people and give them a better life.
In three months, he has forty employees and four clients – IIM Ahmedabad, Darpana Academy, Gujarat Energy Research Management Institute and System Plus.
Sarathbabu aims to employ 200-500 people by the end of first year and about 15,000 people in five years' time.
How does this post make you feel?