BITS Pilani shines again- Two students grab year's highest packages of Rs 1.44 crore!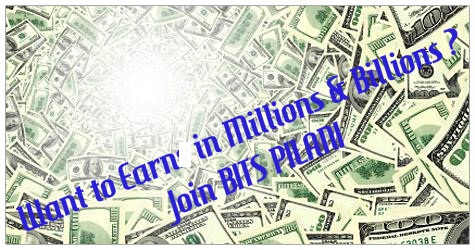 BITS Pilani has again emerged with flying colors! Two students from the reputed institute have succeeded in grabbing annual packages of Rs 1.44 crore from the top- notch tech concern Google. This is not only the highest offer made by Google in the country, in fact it is highest pay package grabbed by any Indian student in the year 2013. BITS Pilani is closely followed by IIT-Kanpur, where 12 students have been offered packages of Rs 1.3 crore.
Thoppilan Romal Devassy and Kannan Sunder, who are seventh semester students of BITS Pilani of computer science have brought laurels to the institute by bagging handsome packages of $ 2,35000 (more than 1.44 Cr) by Google. Both the students were delighted with their performance. As quoted by Sunder, "No doubt, this is unimaginable for me to get placed in the most desired and named company of the world. My innings with Google will begin in the summer of 2014 in Mount View, US". Though another student from BITS has also been shortlisted by Google, but he is yet to receive the offer letter.
The campus was also visited by Facebook for the third time in a row which has picked up three students. The highest placement offers in India include the offers made by giants like LinkedIn and Goldman Sachs Strategies, where both have extended offers above 28 lakhs per annum.
The interview that consisted of seven rounds was taken by around 100 students. There was one round of written test which was conducted in the campus followed by five rounds of technical interviews related to subject knowledge, which were conducted in Bangalore.
The placement coordinator confirmed that the campus has been visited by around 100 companies for hiring 327 undergraduate engineering (BE) students and 180 masters (ME) students in the first semester.
Placement session is at its peak at various other technical and management institutes too. IIM-Udaipur has experienced a good response from IT companies. The placements are expected to continue till the convocation in March. It seems the recession is over as the colleges affiliated to RTU have received a good response form the market. Large number of hiring are also being made by eminent IT concerns like Infosys, Wipro and Forbes 500 from the various campuses.
Follow us on  social media platforms, and subscribe to AskIITians newsletters  if you appreciate our efforts.
This post was published by Nishant Sinha, co-founder of askIITians.
How does this post make you feel?