Rise in BITS Pilani Placements, Higher Demand for BITS Admissions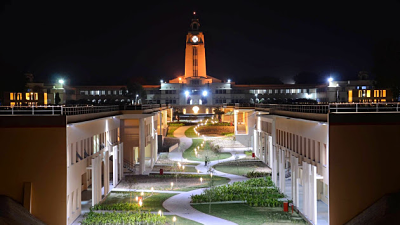 New Delhi: Despite a lull in economy, frozen hiring at many companies and dwindling job opportunities, BITS Pilani placements have been a huge success. From this year, BITS Pliani had adopted a centralized placement model for all the campuses – the main BITS Pilani campus, BITS Pilani Goa, BITS Pilani Hyderabad and BITS Pilani Dubai.
The placement cell of the institute had approached more than 2,000 recruiters this year – 800 more than last year. This led to a positive outcome for the passing graduates as the number of students hired has increased considerably.
At the main campus, as many as 119 companies participated in campus hiring – 41% more than last year. 90% (around 300) of passing out B. Tech graduates were hired. It is being considered a major breakthrough for the BITS placement cell.
The recruiters who came to Pilani included industry giants like TCS, Oracle, Cognizant, Cisco Systems, Ultratech, Texas Instruments, EA Games, Walmart, JP Morgan IB, CEAT and Capital IQ. Some students chose to join the startup companies instead.
Though there were companies from diverse sectors present at campus recruitment program, IT and ITeS firms were the ones to hire maximum number of BITS students.
Hyderabad and Goa campuses saw an upsurge in campus hiring too. At Hyderabad, 58 companies participated in the program – 15 more than last year. As many as eight startups made successful job offers to BITS Pilani students.
This incline in campus recruitments at BITS campuses is expected to get reflected in the number of applicants for BITS admissions.
This post was published by Nishant Sinha, co-founder of askIITians.
How does this post make you feel?