The best birthday gift ever ! #MyStoryContest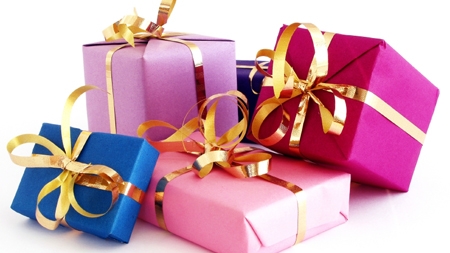 A story dedicated to a dear friend which I wrote to her on her birthday.
Disclaimer: This is based on real incidents. Names of the characters have been changed.
Year: 2006, Early-August, Mumbai
Class: 10th
Main Characters:
Mrs Radha Mohan – Our social science teacher. Being a senior teacher she was amongst who would sit in the Biology Lab, rather than the usual teachers staffroom.
Vidhya Chatterjee : One of my classmates, Batch Holder – Blue House. She was among those who I would wait for a chance to tease & cause trouble. I was just crazy in those days. And unfortunately one day she became the 'Target'.
Prashant Datar : Another classmate, Tennis was his favourite sport, had moustache in those days, we would call him "Mangal/Pandey" because of his resemblance to a character in movie "Mangal Pandey" starring Aamir Khan as a freedom fighter of the 1875 Revolt.
Me: Very Inspired from recently released "Rang De Basanti" again starring Aamir Khan. It became to be a cult youth movie. Now, this might sound a little immature as well as filmy, but co-incidentally we were studying about the Indian Freedom Struggle in Social Sciences.
It was that time of the year, when Mumbai witnesses monsoon at its peak.
And I'll introduce the rest, as in when they appear in the narration.
Enjoy Reading.
Day 1 – Thursday – Social Science Class
We had been given some assignment which was due for submission the next day. Radha ma'am had instructed us to keep the notebooks in the biology lab before the morning assembly, as she had planned to correct them and give us the notebooks back on the same day in her scheduled class.
Day 2- Friday – The Submission day
As a good student I, most of us … This counted me as well, who had completed the assignment went and kept the notebooks in the biology lab teacher's room.
While going to the morning assembly, I met my pal – SriKrishnamurti and Prabakar (a.k.a Anna) too joined us.
Now, Srikrishnamurti being a studious student could never stop discussing studies anywhere. I would even imagine him sometimes reading textbook even when he must in the toilet.
Whereas Anna was a happy-go-Lucky type, whom I went along were well.
SriKrishnamurti: "Gunti, what did you write for the last question of the assignment?"
The last question was an open question; we had to express our views on the pessimist & extremist in the Indian National Congress.
Me: "Extremist bro, isn't it obvious?"
SriKrishnamurti: "I should have guessed it".
And as said, Bhagat Singh and Chadrashekhar Azad were my idols.
Me: "Anna, join me …. Inqualab …. "
And he used to compete this slogan by saying aloud: "Zindabad"
We were a so loud that many students, who were walking ahead of us in the line towards the morning assembly ground, used to look back as to know what had happened.
Agree! I was a crazy teen back then. But, I enjoyed being one, a unique student, wanted to live life as I wanted, learn by practice as teachers said, and I was doing the very same, memorising history while walking for assembly.
Day 2 – The Class
We were waiting for ma'am for 5 minutes now, but there she was nowhere to be seen.
After a few more minutes passed by, we saw Mr Tilak enter the class.
Mr Tilak used to work as an assistant to the co-ordinator of the school. By then, we already had guessed that Radha ma'am was not in school.
Mr Tilak: "Radha ma'am is sick today, so could not make it to school today. And unfortunately, we don't have a substitute teacher at the moment. Co-ordinator ma'am has instructed the batch holders to take charge of the class".
The batch holders:
Vidhya – introduced earlier.
And we had Miss Ruchi Shinde – Batch holder of Yellow house & lifelong companion of Vidhya. They both were the BFF – Best Friends Forever literally.
So Ruchi & Vidhya took over the class. Accha, I was the black board monitor for that particular week. So, I had to clean the backboard after each class, make sure our stock of chalks never ended. It actually never did.
WHY : We played chalk fight every other day and I made sure that after an interval of two days I go & fill up the stock from the School Office.
One day, the supervisor in officer even asked me.
Supervisor: "Beta, I see you come here to take the chalks every other day."
Me: "Kya Karein sirrr, we are in 10th, have lots of studies going on these days. May be teachers are preparing us well for our pre-board examination and of course the boards."
Supervisor: "You better be doing that". Giving me a grin and might be thinking – Beta, Maine bhi Dassvi padhi hai" [I too was a student one day; I know what you are up to with these chalks.]
Me: "Sure sir". Then, I ran back to class smiling & giggling.
While I see Vidhya leaving with Saurabh somewhere, may be to medical, as he was asthmatic. And then Ruchi took over the charge. She stood at the podium and kept a watch on us so that we maintain silence.
And I just needed a trigger to have some fun in class, but in a proper manner, not crossing my limits, I did sometimes though, which was coming soon.
I stood up from my seat, went towards the podium, grabbed the duster and started my duty – to clean the board. After finishing the task, I took a chalk from the box and the show thus begun.
"Baccho, Today we'll revise Sandhi – Vicched [Combination of Words to form a new word in Hindi]"
Students were busy chatting, some were reading, all turned towards me to join in.
I, then, turned towards the board and wrote down:
"VIDHYA + AALAYA = VIDHYALA" which translates as "Education + Center = School"
And by now, you might have guessed, it was a set up for Miss Vidhya Chatterjee.
All burst into laughter, and suddenly I see the girl herself & assisting her was Saurabh, entered the class with bundle of books.
"GUNTIiiiii, wait, I'll see you".
"Why, you got something in your eyes, which is making it difficult for you to see. Wait let me clear your eyes baccha".
"Go and sit", sternly she ordered.
This time she gave me a DON'T MESS WITH ME LOOK, so I squeezed myself to my seat making no further sound.
And a moment later, she announced:
"Radha ma'am is not here, take your copies (Assignment Notebooks) back". And so we got our notebooks back.
The next day was a half day, we had to attend some function in the Auditorium, for which we were supposed to get attendance. Schools are so smart these days, they want students to attend school, simply make attendance compulsory.
And poor students had 'fear' in them of falling short of attendance, and then there are some 'fearless' who stay back and chill at home. And I was the part of the first lot 😛
Now, this might sound contrary to the teaching of my idols – the freedom fighters, but I still had to inherit the characteristics into my personality, which would take time.
Day 3: The Auditorium
This was not the first time that such a thing happened. The 'Fearless' always stayed back, relaxed or studied at home was not the question, it was to bear the boring ceremony/lecture that we had to attend. So, half of the class was never seen.
The good part was that, the entire batch holders had to be present – to do their job, grab the corner seats towards the pathway and do what they were best at – Nothing, Ha Ha, and yes sometimes to help in maintain the decorum of the auditorium.
To my surprise, as I stepped in the auditorium, I was welcomed by Ruchi.
"Lo, Bhagat Singh aa gaya. Gunti, please forgive me today. We'll continue our Knockout in classroom, not here".
"Jaa, Forgiven". I smiled and passed by.
At Home the same day:
Since it was a half day, while packing my back, I just had to remove the textbooks & notebooks. While removing them, I came across the Assignment (Social Science) notebook, and decided to keep it so that I may go back to school, about a kilometre walk from auditorium, keep the notebook in the Biology lab and head back home.
Back in Auditorium:
While there were some students dancing on the stage, my mind wandered on the assignment notebook and was planning on its action and post consequences. I knew, hardly anyone would have got the notebook; there were students who even did not bring a bag for the half day.
So, even if I assume that I was the only one with the notebook, and go and keep the notebook, I would come in ma'am notice and gain a little appreciation while she would scold the whole class for not submitting the notebook on time.
A Word about Mrs Radha Mohan:
A Tamilian, had lots of experience of class 10th Social Sciences, was strict, disciplined, punctual and systematic in her teaching.So, I was sure that something bad was going to happen in Monday's class. And I had somebody to be blamed – Vidhya ; for bringing back the notebooks to class, even when she was not asked to.
Day 3: D – Day, At School
The day started as usual. The whole time standing for the morning assembly I was planning and collecting points for my defence for the supposing "Big-Fight".
So, let me not take your more time, and let's go forwards to SSC class at 10am.
The class had 3 columns arrangement of seating; I had my seat in the middle one, 3rd from the front.
10:02am
Chorus: Goood Mooorning Ma'am
Radha Ma'am responded in not so good tune. It was a hint of calmness before a strong thunder & storm.
Ma'am: "Okay, sit"
Chorus: Thaaank Yooou Ma'am
Yes, this tradition of wishing our teachers was kept alive even in grade 10th.
Radha Ma'am did not ask us to open our books as usual today, she had something else in mind, and I knew what exactly was cooking.
Ma'am: "I am really upset & angry for what all you have done."
Students started starting at each other. What could be this matter about? My bench partner Devesh whispered,
"I hope it's not Giri".
Prashant Giri, who, once corrected his copy himself forging ma'am signature. Everything was perfectly done, until ma'am noticed and realised that she never uses a black pen for correction. It had to be either green or Red.
When asked why he couldn't use a Red/Green pen, he casually said that he was too lazy to buy one, and there was a submission due the very next day.
"Ha ha, I too hope not".
"Children, how many times do I have to remind you that you all are in 10th class, you have boards, when will you get serious about studies." Radha ma'am said in her typical English with a flavour of Tamil [Tamil – A South Indian Language].
She continued
"Did not I clearly ask you all to submit your assignment notebooks on my desk on Friday morning".
"Yes Ma'am", soft chorus from us.
"Then, where are they?"
And the war begins. I took the lead.
"Ma'am…". Taking good opportunity of the moment
"Ma'am, we are all sincere student. Most of us completed the assignments on time and also kept the notebook in Biology lab."
"Then, where are they?"
"But, ma'am the same day Vidhya went to the lab, got all the notebooks and returned them". And there was my first punch. 😛
"Vidhya, please explain".
Vidhya stood and defended my punch.
"Ma'am, since you were not there in school that day."
And then, she tried to take ma'am on her side. She continued…
"And, since its monsoon, I have always seen that window in the lab does not close properly. There could have been a chance that the notebooks could have got wet, and therefore I brought them back".
Ohh…That one came straight on my face. Good one! But, I was not among those who give up easily. Fight or die. And I choose to fight back.
This time I stood up to give my second shot, to end it. But before I did, I gave a message to my mates, sitting on the backbenches.
Normal guys would say "Guys, be ready to boost me up".
But since, we were a little Filmy & motivated by our freedom fighters, so our conversations would sound like this:
"Lucknow jaane wali train, Jismain firangiyoon ka paisa jaata hai, use hum theek 6 din baad Kaaroki main lootenge".
And they would reply back, that is continuing this famous dialogue from the Bollywood movie Rang De Basanti [2006], where Aamir Khan played Chandrashekhar Azad.
"Aur un paiso se hum canteen main party karenge".
This I say is modifying things according to our needs.
So, message was conveyed to back me up, before I went for the second shot.
"Ma'am! See now they will talk like this." And I started exaggerating the degree of her mistake.
"Being a batch holder, it is not this way to behave. She should have called you on and consulted before taking such a disastrous step, which could now involve punishing the whole class – the innocent class."
And I took no time to pinpoint her with my finger.
"You are responsible for this Vidhya. YOU", said rudely and with an intension to put her down.
And as I said this, my army front started their Naare-Baazi
"Inqualab Zindabaad" … "Vande Mataram"… "Vande Mataram"
This went on a couple of times, stopped and my supporters who were all over the class quietly sat down at their seats. But, Sachin a.k.a Chabbis [Number 26] stood to give his best shot.
"Freedom is my birth right, and I shall have it" – Said by Indian Freedom fighter Bal Gangadhar Tilak, was enacted so well by Chabbis, that it looked very real.
After class saw this drama, curiously & confusingly ma'am asked, "What were you doing Gunawat".
"Nothing ma'am, revising Indian freedom struggle for the upcoming pre-board examination", I innocently replied.
So, the fight ended on a smiling note. But Vidhya seemed not so happy after the incident. It was Prashant who made me understand the situation.
"Gunti, See look there" he wanted me to see the depressed soul – Vidhya, whose face said it all, the defeated Vidhya. "I think you should go and apologise".
But with the victory over my head, I listened to nobody.
And the classes, thus ended for the lunch break.
Today
It has been almost 7 years to this incident. Yes, time really flies by. But I feel there was an apology due. This post was scheduled for her birthday (Vidhya's). But, due to my traveling schedule, it got delayed.
Happy Belated Birthday – I just gifted you a memory, you can cherish.
Vidhya, I know, you are a girl with big heart. Assume the incident as an act of childhood, forgive me & smile, c'ze life is so much to offer. But, that was really an awesome day for me. Thanks for being part of it 🙂
I feel "Memories" are the best gift in life. These memories can take any form – photographs, poetry, and music – because some might strike a chord inside and remind one of the special moments spent in the past, some piece of writing etc…
This post is contributed by vivek gunawat . You can also participate in "My Story in My Words" Contest   and win Exciting Prizes.
How does this post make you feel?