Another JEE coaching student commits suicide in Kota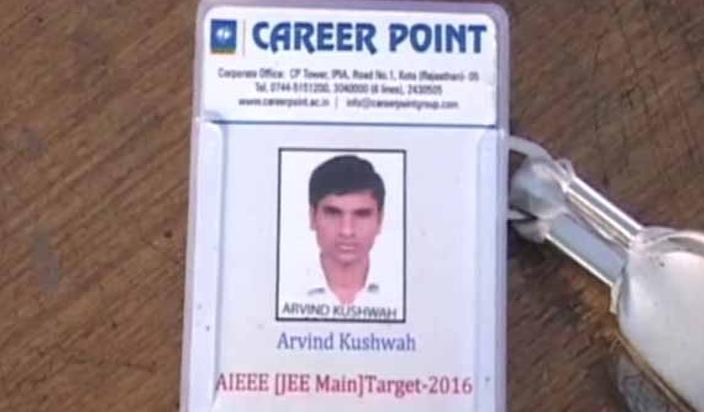 The overwhelming burden of studies continues to push coaching students to commit suicide. On March 3, another student hanged himself. In this case too, no suicide note was found.
Arvind Kushwah, who was from Bhind in Madhya Pradesh, hung himself and committed suicide in his room late at night. He was a student of a private coaching institute in Indra Colony. Apparently, he was very stressed about his academic performance.
On Thursday evening, his landlord Karan Kumar Prajapati noticed that he had not come out of his room since morning and his tiffin is kept out of the room too. He notified the police immediate who pushed the door found and found him hanging from the fan. His body was sent for postmortem yesterday. Perhaps, the postmortem report may reveal more about the real reason why he took the extreme step.
Arvind's family, who had reached the city to receive his dead body, said that Arvind had never shared about any problems or worries with them. They have requested the police to investigate whether foul play is responsible for their wards's death.
Right now, police personal from Vigyan Nagar are interrogating Arvind's friends and landlord – and are trying to find the reason behind his death.
How does this post make you feel?