7-year Old India's InMobi in Competition with Google, Facebook and Apple!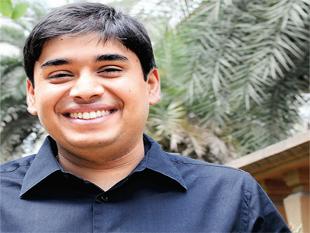 New Delhi: Naveen Tewari, Amit Gupta, and Abhay Singhal from IIT-Kanpur and Mohit Saxena from IIT-Roorkee found InMobi in 2007. Today, their company is competing with Google, Facebook and Apple in the field of data-driven mobile advertisement technology.
The turnaround for the company came in 2011, when Naveen made a business pitch to Japanese billionaireMasayoshi Son who is also the Chief Execute of SoftBank. The company had $15 million (Rs 92 crore) in venture funding then. Naveen managed to convince Son invest $200 million (Rs 1,237 crore) in his startup which brought instant fame to the company. InMobi's valuation rose to over $1 billion (Rs 6,100 crore) almost overnight.
InMobi has bloomed beautifully in the last three years. It is not a small achievement to be in direct competition with global giants like Google, Facebook and Apple for mobile ads.
Last month, the company delivered mobile ads to 759 million people worldwide, which is second only to Facebook. It has gained this distinction because it has been able to decode user behavior and being able to deliver right advertisement to the right person at the right time.
This post was published by Rakesh Singh, The product head at askIITians and an IIT- Delhi and IIM-Kozhikode alumni.
How does this post make you feel?